Positive Ways of Working with Challenging Teens Through Understanding the Adolescent Within Us (2-day conference)
About this event
Overview
Adolescents are rarely seen in a positive light and regularly find themselves at the receiving end of the 'monster' epithet. But these young people are not soulless savages, they are survivors of adverse childhood experiences; their 'monstrous' behaviour is how they manage early terrors and conceal the shamed and hurt aspect of their self. They are children who learned that love only brings pain and intimacy goes hand in hand with abuse. They are emotional orphans who grew up expecting the worst from others, and sadly many of us exceed their expectations.
In order for us, as adults, to help them achieve their full potential for growth and happiness, we need to dare to look into the abyss and venture into the lair of this 'monster', the inner den of the so-called 'feral' youth, befriend his raw energy and find the beauty within the beast.
So, on the day, we will embark on an exciting venture into an unknown world, a voyage into the uncharted inner landscape of the emotionally wounded teen. Along the way, we will explore how to connect and communicate with hard-to-reach adolescents, and how youth culture, particularly the myth of the superhero, can give us an insight into their inner world.
But most importantly, we will discover that our greatest challenges do not hide beneath baseball caps or hooded tops but lurk deep within ourselves and that the best place to deal with an aggressive teenager is not in the classroom or in the dust of the playground, but in our own mind (Bernstein, 2001). For it is only by reclaiming all that is deep within us, and by extending our love to the estranged parts of ourselves that we'll be able to fully open our hearts to those who have been wounded so deeply and so painfully.
Benefits from attending
A range of themes will be explored, including:
How pop culture can help us access, navigate and negotiate the complex inner world of challenging adolescents
How to understand and work with non-verbal communication
Strategies to bypass the protective walls young people have built around their shame and hurt
How to be vulnerable enough to invite a meaningful relationship, and simultaneously, robust enough to withstand attacks and survive intense feelings
An understanding of how our hidden fears, unhealed wounds, and unmet needs can negatively impact our interventions with young people
How to give a voice to their unspoken hurt and help them re-author their painful life experiences into a new narrative that is no longer about shame and hurt, but about survival, hope, and triumph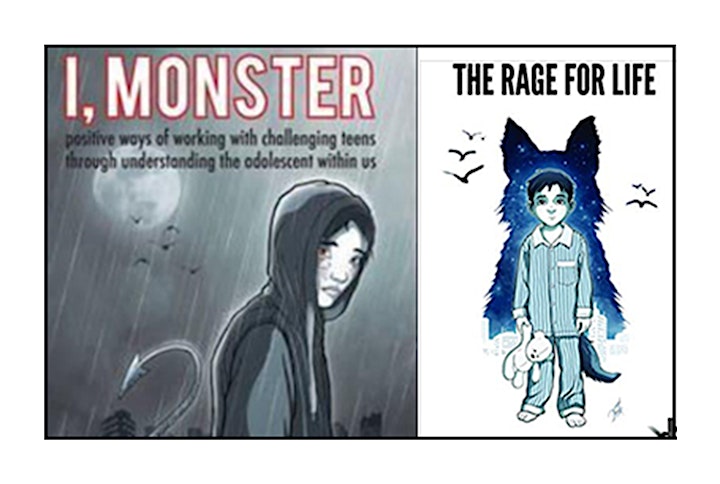 About the presenter
UKCP Reg. Psychotherapeutic counsellor for adolescents, consultant, author, and trainer with over 20 years' experience working with challenging youth in the most deprived boroughs in London. Frequently presents workshops across the UK and abroad on how to connect, empathise and form a genuine working alliance with troubled and troubling children and young people. Works as a foreign consultant in Karachi, Pakistan. Independently set up an Art Therapy service in north Uganda in an orphanage for former child soldiers and young people affected by conflict and trauma. His travel journal is available on YouTube
He is the author of several books on working with traumatised teenagers:
You Think I'm Evil: Practical strategies for working with aggressive and rebellious adolescents (Worth Publishing - 2011)
I, Monster: Positive ways of working with challenging teens through understanding the adolescent within us (Routledge - 2016)
The Rage for Life (IM publishing – 2017)
David currently works with Bryn Tirion Hall School: experts in trauma-informed practice.
About the venue
The London Art House offers an inspiring selection of creative event spaces. Carefully designed to create a unique and stimulating environment for your event.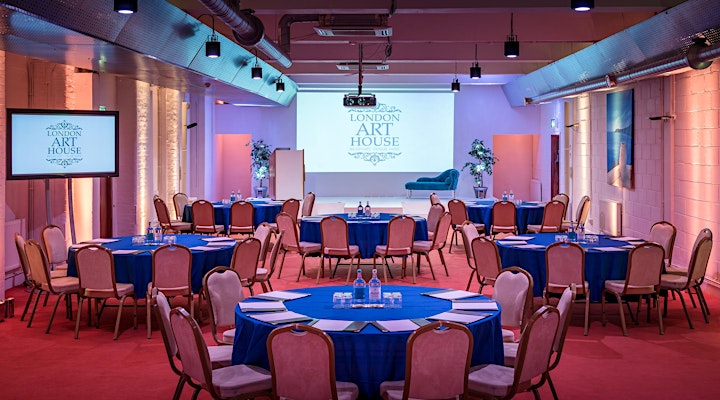 Event Information
| | |
| --- | --- |
| Event Date | 02-12-2023 10:00 am |
| Event End Date | 03-12-2023 4:00 pm |
| Individual Price | From £49.50 + Eventbrite booking fee (IATE Graduate/Student and TIS discount available) |
| Speaker | David Taransaud |
| Location | London Art House |
| Categories | David Taransaud, Conferences |