CBT Principles in Working Therapeutically with Adults and Teenagers
About this event
Brief Overview
Jamie will talk about key underlying theory, practice and principles in work with cognitive behavioural therapy with adults and teenagers. He will use engaging case material and research showing how it works.
About the presenter
James Binnie
MSc Cognitive Behavioural Therapy (enhanced practice), Senior lecturer in counselling psychology at London South Bank University. James has published many peer-reviewed articles and has presented research findings at BABCP conferences and the Institute of Psychiatry.
James has over 18 years' of clinical experience working with people with mental health problems and difficulties in living. He worked across NHS adult services, from specialist psychosis services, psychotherapy departments, secondary care mental health community teams to primary care (IAPT). James is a BABCP accredited psychotherapist, supervisor and trainer, registered member of BACP, registered mental health nurse, a senior fellow of the HEA; member of the FDAP/SMMGP accreditation board.
About the venue
The London Art House offers an inspiring selection of creative event spaces. Carefully designed to create a unique and stimulating environment for your event.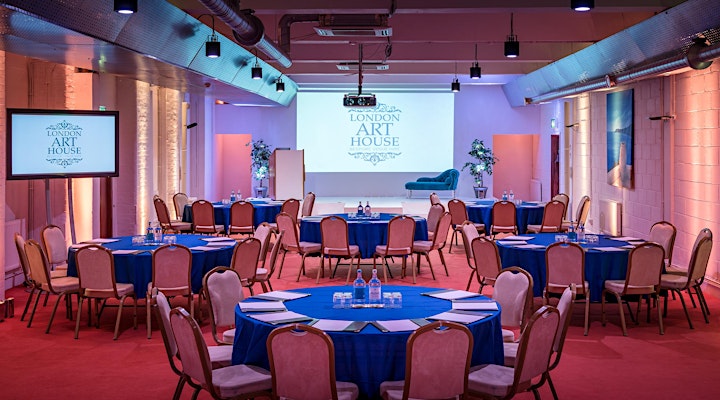 Located in the heart of Islington, on the musically-famous Britannia Row, you can be sure you are well connected to the city in this Central London location.
Your conference, training day or meeting will be one to remember in our carefully curated event spaces. These are designed to excite positive & productive thought.